December 2011
Fray International Symposium
FLOGEN successfully organized the major Fray International Symposium, dedicated to life achievement of Prof. Fray, Cambridge University UK. It was held in Cancun, Mexico 27 November to 1 December 2011.
This was a record breaking symposium in its class:
About 500 abstracts submitted from 60 countries around the world
230 sponsoring societies and organizations worldwide
10 Major Industrial Corporations and 3 governments financial sponsors
7 volumes of Proceedings of more than 5000 pages
In attendance were major political figures from politics, industrial companies and university education from all over the world. Some of them were Awarded Fray International Sustainability Award.
The Report of the symposium can be found at:
http://www.flogen.com/FraySymposium/report.html
and more information at the symposium web site at
http://www.flogen.org/conferences.php?spage=3
Meetings with leaders of industry and academia
Dr. Florian Kongoli had the occasion to meet with various leaders of industrial companies. A non-inclusive list is given below:
Manuel Ramos, President, Asarco, USA
Mark Caffarey, Vice-President, Umicore, Belgium/USA
Wojciech Kedzia, Vice-President, KGHM, Poland
Nobu Takamatsu, General Director, Nippon Steel Corporation Japan
Hans-Peter Behrendt, Berzelius Metal, Germany
Takashi Nakamura, President. MMIJ, Japan
Cyro Takano, University of Sao Paolo Brazil
Yoshio Waseda, Tohoku University, Japan
K.T. Jacob, Indian Institute of Science, India
Martin-Pech Canul, CIVESTAV, Mexico
Mario Sanchez, University of Conception, Chile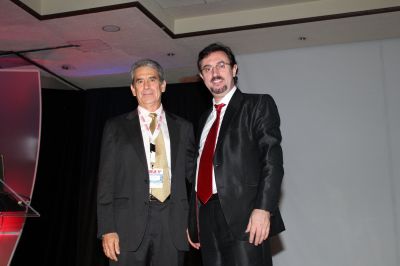 Dr. Florian Kongoli with Manuel Ramos. President of Asarco, USA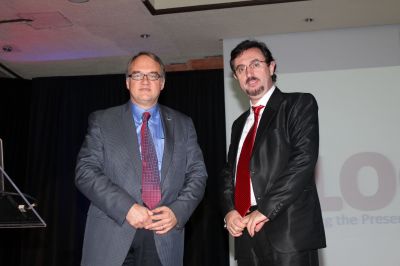 Dr. Florian Kongoli with Mark Caffarey, Vice-President, Umicore, Belgium/USA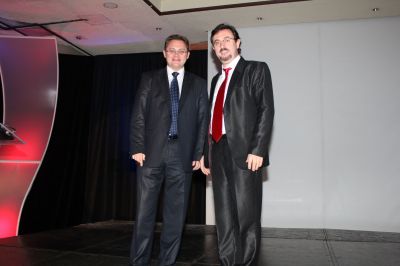 Dr. Florian Kongoli with Wojciech Kedzia, Vice-President, KGHM, Poland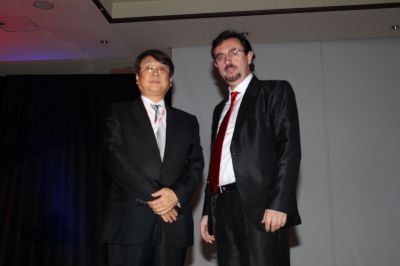 Dr. Florian Kongoli with Nobu Takamatsu, General Director, Nippon Steel Corporation Japan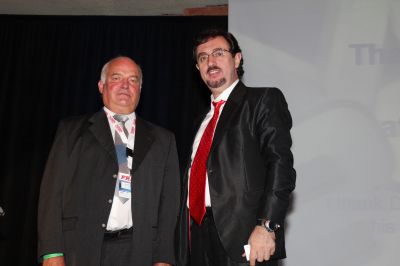 Dr. Florian Kongoli with Hans-Peter Behrendt, Berzelius Metal, Germany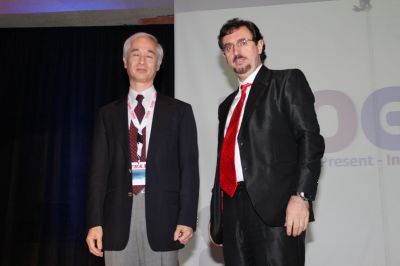 Dr. Florian Kongoli with Takashi Nakamura, President. MMIJ, Japan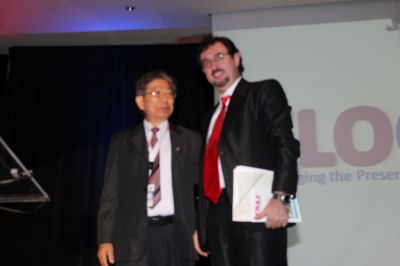 Dr. Florian Kongoli with Cyro Takano, University of Sao Paolo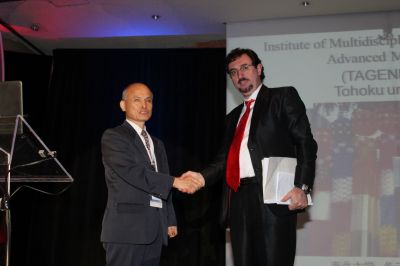 Dr. Florian Kongoli with Yoshio Waseda, Tohoku University, Japan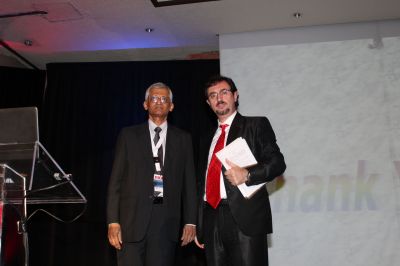 Dr. Florian Kongoli with K.T. Jacob, Indian Institute of Science, India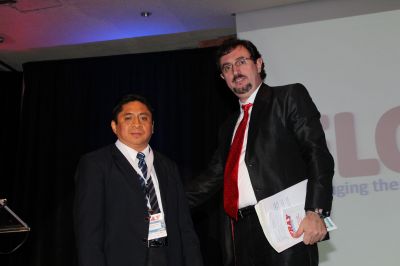 Dr. Florian Kongoli with Martin-Pech Canul, CIVESTAV, Mexico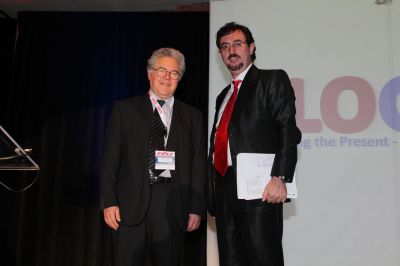 Dr. Florian Kongoli with Mario Sanchez, University of Conception, Chile